Grenada Local Ticket Outlets Listed below are our official local ticket outlet locations, organized by region.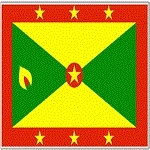 Please be advised that not all ticket outlets sell tickets for every TicketPal event listed on our website.  We recommend that you call first to make sure before you go purchase and pick up your tickets.
Keep in mind you can always purchase your tickets directly on our website as well.
National Lotteries Authority – Melville, St. George's – 473-435-7752
National Lotteries Authority – Grenville, St. Andrew's – 473-438-5163
Licks'n' Bytes – St.John – 473-415-1044
Kalico – Sauteurs- 473-442-9239
Gittens Pharmacy – Wall Street – 473-444-4954
Duty Free Caribbean – 473-444-1485
Duty Free Caribbean/Colombian Emeralds – Grandes Anes – 473-440-5356
Sports Award & Trophy Zone – 473-440-2889
LIME – Bruce Street Mall, St. George's – 473-440-1000
LIME – Grenville, St. Andrew's – 473-440-1000
Grenadian Optical – Morne Rouge, Grand Anse – 473-439-3064
The Boardroom – True Blue, St.Georges – 473-439-7700