Jamaica Local Ticket Outlets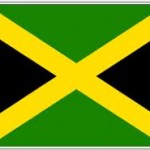 Listed below are our official local ticket outlet locations, organized by region.
Please be advised that not all ticket outlets sell tickets for every TicketPal event listed on our website.
We recommend that you call them first to make sure, before you go purchase your tickets.
Keep in mind you can always purchase your tickets directly on our website as well.
Total Gas Stations:
Dunrobin, Kingston – 876-633-8716
Petcom Gas Stations:
Ocho Rios – 876-…-….
Braeton, Portmore – 876-998-3939
MegaMart, Portmore – 876-988-0313
Sovereign Center:
Str8 Games, Shop #21, Kingston – 876-631-2329
First Venture Gas Stations:
Texaco – Mary Brown's Corner, 114 ½ Constant Spring Rd., Kingston – 876-979-8861
Total – Ironshore, 1140 Morgan Road, Montego Bay – 876-979-8861
Texaco – Fairview, 29-30 Alice Eldemire Drive, 876-979-8861
Shazz Gas Station:
Shazz Gas – Outside Priory, St.Ann – 876-972-2016
Shell Gas Station:
Shell Gas – Ocho Rios – 876-…-….
DIGICEL (sponsored events only):
Digicel Iconic Store – Head Office building, Kingston – 876-619-2857
Digicel Tropical Plaza – Half Way Tree, St.Andrew- 876-754-6811
Digicel Sovereign Ctr. – Sovereign Ctr., Liguanea – 876-946-9440
LIME (sponsored events only):
LIME Carlton – 47 HWT RD, Kingston – 876-936-3007
LIME Bargain Mall – Shop #10 Bargain Mall, Clock Tower Plaza, 11 Hope Rd, Kingston – 876-754-3741
LIME State Mall – Shop 1&2, 15-17 Half Way Tree Road, (Cross Roads), Kingston – 876-656-9103
LIME Spanish Town – Shop 39 Sagicor Plaza, Spanish Town – 876-749-6637
LIME Sovereign – Shop #45 Sovereign Centre, 106 Hope Rd, Kingston – 876-927-5440
LIME Portmore – Shop 19B Block B, Portmore Mall – 876-656-9264
LIME Royal Jewellers – 81B King Street – 876-612-3340
Fontana Pharmacies (sponsored events only):
Fontana Pharmacy – Barbican Square, Kingston – 876-946-2630
Fontana Pharmacy – Fairview Town Ctr., Montego Bay – 876-952-3866
Fontana Pharmacy – Manchester Shopping Ctr., Mandeville – 876-962-3129
Fontana Pharmacy – Beckford Plaza, Savanna la Mar – 876-955-9119
Fontana Pharmacy – Eight Rivers Town Ctr., Ocho Rios – 876-974-8889